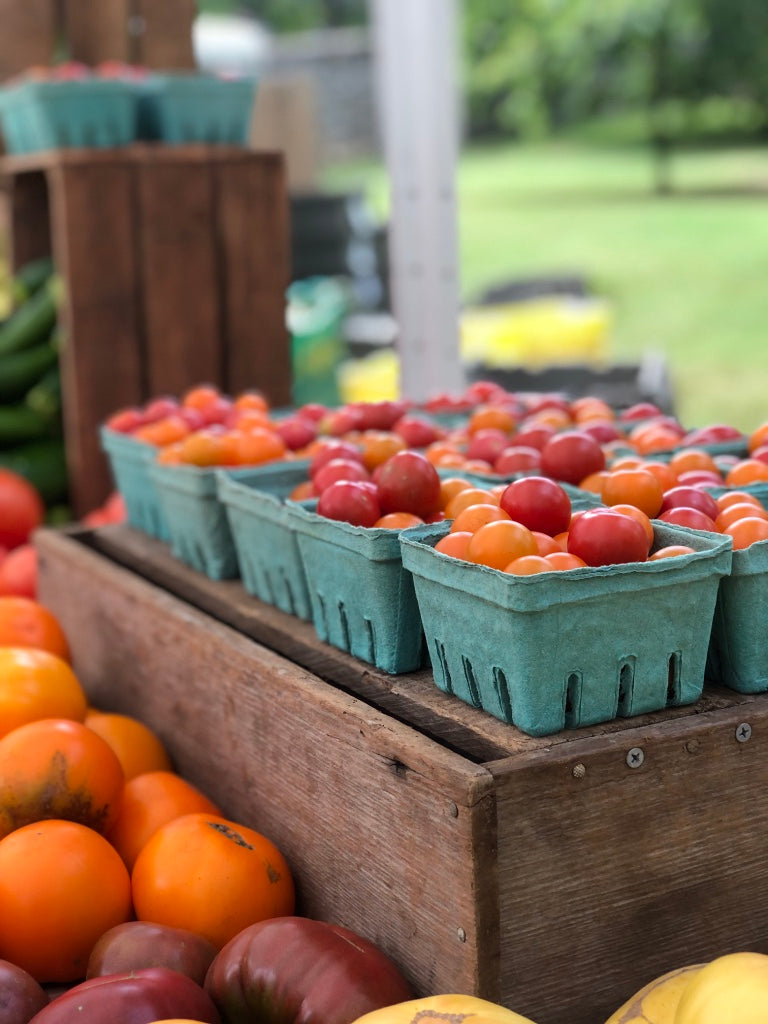 Find our produce locally at 12 South Farmer's Market and St. George Farmer's Market each summer, and at Smokin' Oaks store, Gammons Market, and The Produce Place year round.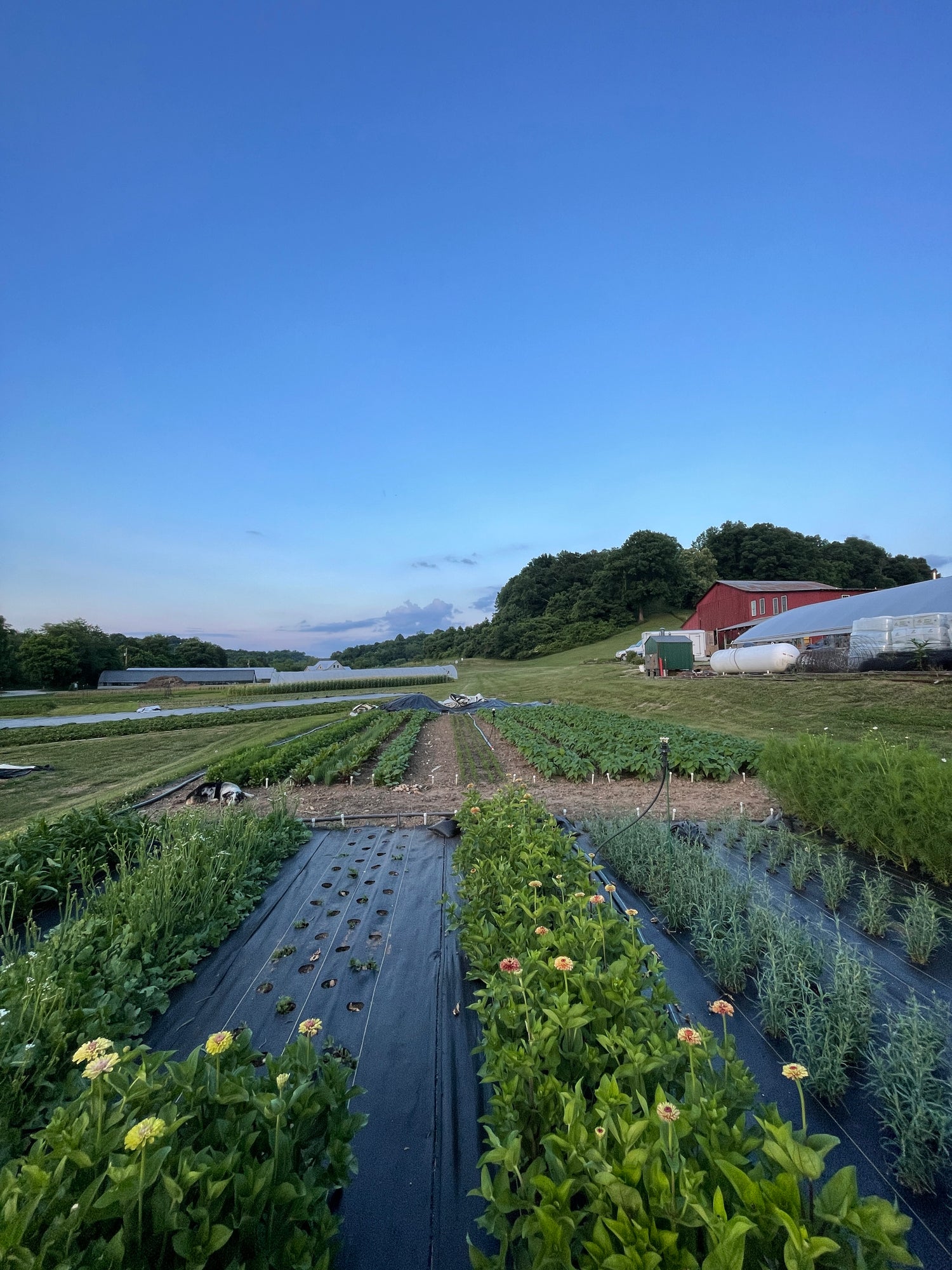 For years our farm was certified organic. In 2016, we let our certification expire. Now, when people ask if we are "organic", our answer is not as simple as it used to be. We remain committed to the principles of organic agriculture, but have chosen not to remain certified for several reasons:
Read more
So much more than vegetables!
Pasture raised EGGS

Our flock of laying hens are happy happy ladies. We prioritize 24/7 access to fresh grass and sunshine, and practice rotational grazing around our farm to promote health and minimize illness. Our hen's diet of fresh bugs and grass is supplemented with a locally grown and milled non-GMO feed to support healthy egg production. They drink spring water from our farm, and they are even guarded by our faithfully ferocious livestock guardian dog, Kabela.

Specialty cut FLOWERS

We grow a wide variety of specialty cut flowers for our local farmer's markets as well as weddings and other local events. The vegetables are not the only thing grown without toxic sprays: our flowers are also chemical free and are completely safe to enjoy in your home, worry free. Spring is our main flower season, so keep an eye out at our farmers markets through May and June to snag some of our fantastic bouquets!


Gluten free, grain free, dairy free BREAD

Our gluten free bread is like no other on the market. Each loaf is made with 5 superfoods: millet, flax, chia, psyllium husk and sorghum flour, making it a very nutritious and delicious option. We are now offering a bread mix that is so simple a child can make it and you can enjoy the smell of freshly baking bread in the comforts of your own home.

Gluten Free Bakery